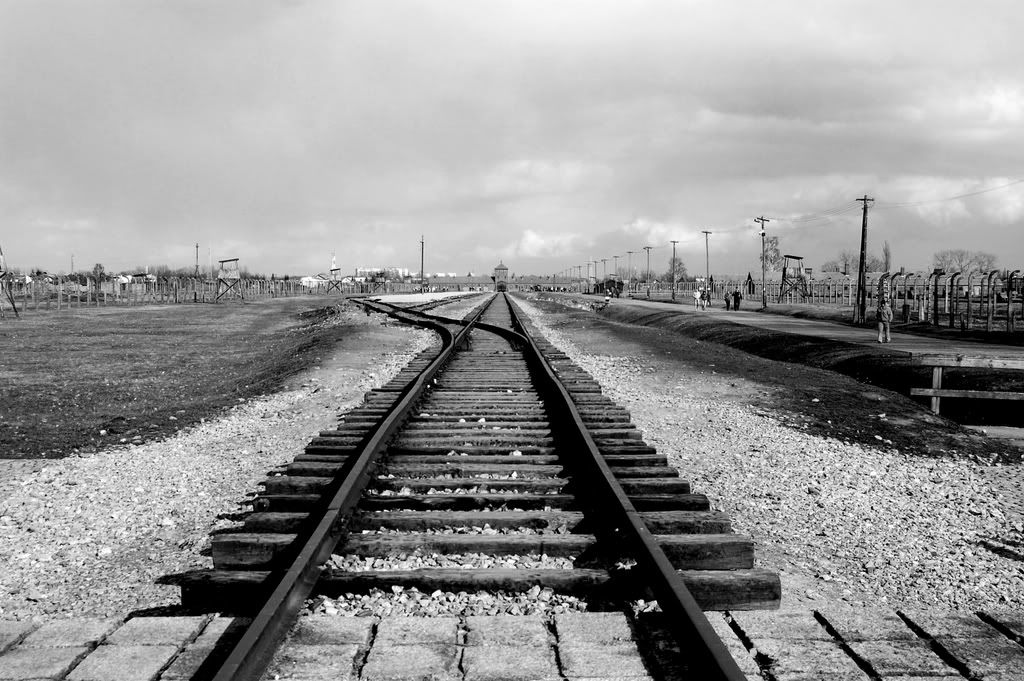 If I were to commit suicide by train, I doubt I'd care who was late for work. And I really dislike the second line.
A Re-cycling Appeal to 'Jumpers'
By Laura King
Oringinal here.
Suicide is gainless
Unimaginative, clichéd, brainless.
Now you may say it's in bad taste
To question why this bloody waste
Of humanity
Is at worst termed 'cowardly'
Or criticise the wretched whose idea of glory
Is to incur commuter curses for train delay.
But to anyone who wants to die I say
Offer yourself to Cancer Research today!
Turn feeling useless into being useful
Leave a legacy above the miserable
Ensure your life wasn't late-aborted in vain
If the Buddhists are right, you'll only have to do it all again
And your DNA is a much closer match
Than that of the non-consenting lab rat.
So think of humanity and maybe we'll think of you
Commemorate you with a bit of a 'do'
Attended by all the lives you've saved
Who'll drink to your life beyond the grave